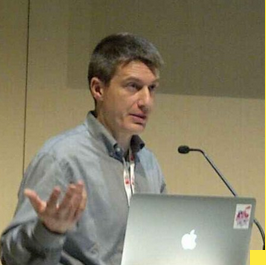 Hi! My name is Pietro F. Maggi, I'm a Father an Husband and occasionally I find the time to write some code.
I really believe that the best way to learn how something works is to take it apart (I know, I can't really blame my kids when they do the same).
I've more than fifteen years designing and developing software solutions with a deep mobile experience. I frequently speak at conferences and Zebra Technologies events to present DevTools for Enterprise mobility.
Public speaking, business development, and software development are my main strengths.
Specialties:
Software evengelist.
Designing and implementation of Mobile solutions and Mobile Web solutions.
Software development from bare metal embedded to backend servers.
RF and 802.11 technology.
Mentoring and coaching resources.
Managing partners and customers satisfaction.
Communication skill.
Fast Learner.
If I've to define myself in a sentence, I'm an Extrovert Developer
If you would like to get in touch with me, whether it be for tech support, a business venture, or to just say hi, feel free to send me an email or follow me on Twitter!
Enjoy!